Download File ViP3eR's AIO FacePack V7 For FIFA 23 TU14.1.rar
You have requested https://www.file-upload.org / d0wjidtlu1ot (507.1 MB)
select the download type
ABOUT File Upload
What is File Upload?
File Upload is a file upload service that pays you money for your downloads.
is File Upload secure?
Yes,All uploaded files are scanned for malware.
is it free to join?
yes,File Upload is completely free to join ,
Sign up now
How to report abuse?
if you found someone breaking our terms of serive please report
HOW DO I GET STARTED?
Refer to our home page and register a free account.
How To Upload a File?
Login to your File Upload account. Select a file from your coumputer and click upload Copy-and-paste the link and share it in forums , blogs, social media etc.
HOW TO SIGNUP AND START EARNING?
Visit our Home Page, Press to sign up to register a new account, fill all the required data (Username, Email and password) After registering you have to sign in.
USE OUR REFERRAL PROGRAM TO INCREASE YOUR REVENUE
Using our referral system you can earn an extra percentage of the people you refer to our website you can use a link or a banner, Earning percentage is up to 5% of user earnings
HOW TO WITHDRAW YOUR EARNINGS?
Once you reach 5$ in your account, you can withdraw them at any time,login to your account, select payments and click withdraw.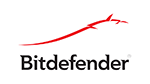 Bitdefender scan
This file was scanned by Bitdefender during upload.

VirusTotal scan
FileUpload scans high-risk files using VirusTotal.
Max Upload File Size
Storage Space
Download volume
Remote URL upload
FTP upload
Archives Info/Management
Download-Accelerators support
Downloads resume
No downloads delay
No Downloads Capatcha
No Advertisements
Makes More Profit
When are your files deleted?
Anonymous
200 Mb
-
Unlimited
60 days after last download
Premium
$11.95 per month
10000 Mb
Unlimited
Unlimited
Never
Registered
5000 Mb
117 GB
Unlimited
180 days after last download